Most of my recent work features Count Varian Jeggare and his hellspawn bodyguard, Radovan. You can dive in at any point. While there is a "mythology" running through their adventures, each is basically a "monster of the week" episode, although there aren't always monsters, and the novellas and novels are more like mini-series.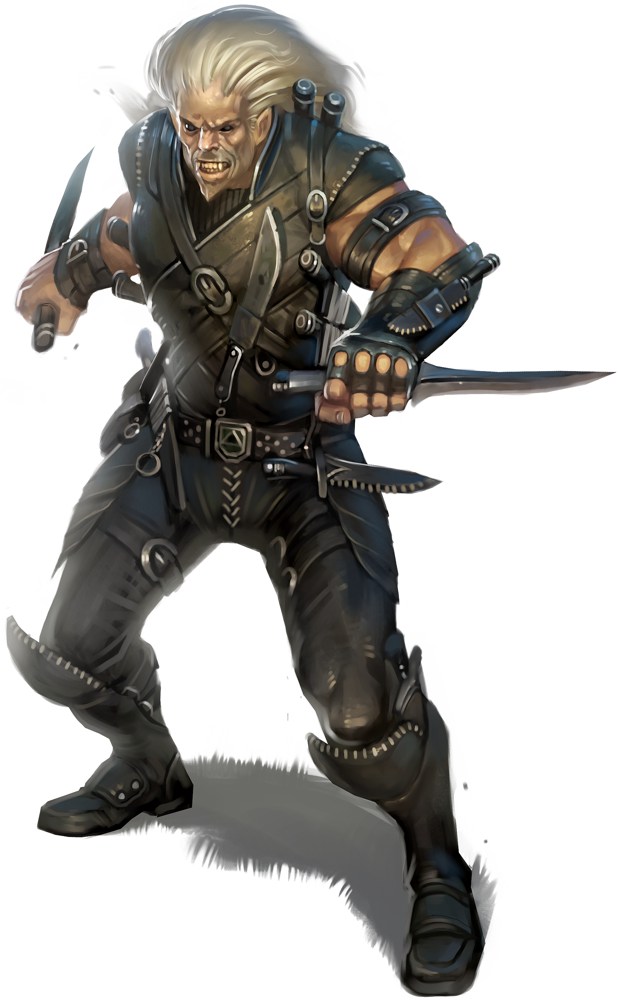 Eric Belisle's depiction of
Radovan, from "Hell's Pawns."
©Paizo Publishing, LLC®.
"A Lesson in Taxonomy."
* While this is chronologically the first story, don't read it first. Read it after
Prince of Wolves,
or at least after "the Lost Pathfinder." Trust me on this. It's told from Varian's POV.
"Hell's Pawns."
This novella originally appeared in the Council of Thieves Adventure Path. It's distinct from the other stories in that it's told only from Radovan's POV and in the present tense. It's the first story I wrote with "the boys."
"The Lost Pathfinder,"
* The first installment of Paizo's free web fiction feature. Each week there's another free story chapter, complete with a painting. You can also buy the older ones in ePub format for your library.
Prince of Wolves
was the first Pathfinder Tales novel. Months after I wrote it, I realized just how many elements it has in common with
Black Wolf
. I won't spoil them for you here, but if you dug one, you'll probably dig the other.
"A Passage to Absalom"
* is a mystery set aboard a sailing ship. It bridges the events of
Prince of Wolves
and "Husks." This one is told from Varian's POV.
"Husks"
is another novella, this time from the Jade Regent Adventure Path. It's my homage to my favorite samurai and yakuza films.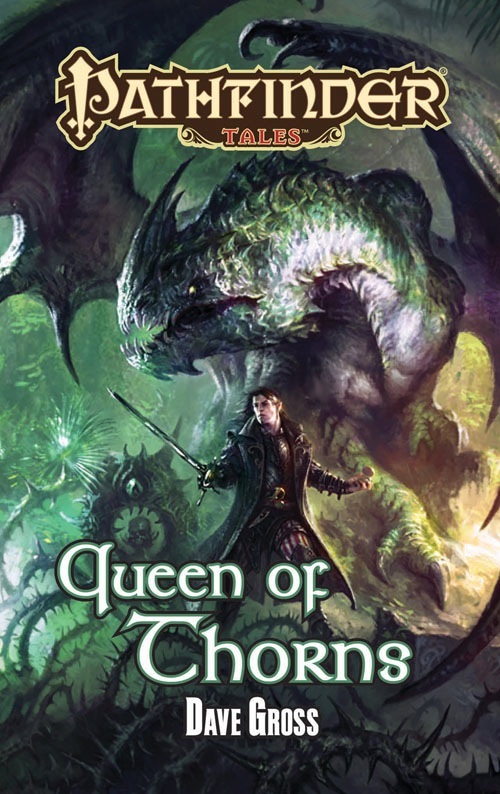 Mathias Kollros created this

gorgeous cover featuring





Count Jeggare.
Master of Devils
is my love letter to wuxia movies. If
Prince of Wolves
is "Indiana Jones in Transylvania," this one is "The boys vs. every Kung Fu Movie Ever."
"Killing Time"
* is a nasty little tale set in Absalom, between the most recent two novels. It's not yet available in ePub format, but you can read it free like all the web fiction.
Queen of Thorns
is the third Radovan & the Count novel, this time set in what Radovan calls "Elfland" and the count knows to be the elven nation of Kyonin. Even more than the previous novels, this one is inspired primarily by the Pathfinder setting rather than genre films.
* These stories are still available free at
Paizo's web fiction page
, along with many other stories.